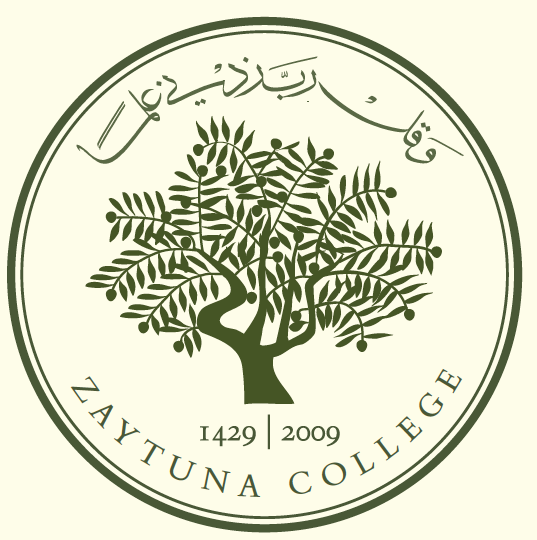 Zaytuna College
Zaytuna College is committed to demonstrating, through practice, teaching, and the free exchange of ideas, Islam's critical role in the modern world. At the heart of our mission is the Islamic legal, intellectual, and spiritual tradition, which we believe to be derived from the Qur'an and the words and deeds of the Prophet Muhammad ﷺ. We believe that this knowledge, distilled by analytical and interpretive tools developed by some of the finest minds in history, has been passed on by successive generations of believers.
Our educational philosophy also reflects our belief that the ability of a student to become part of a living intellectual and spiritual tradition is enhanced by an ongoing involvement with an active community of believers. As our students learn, they are integrated into the life of the surrounding Muslim community. They deliver lectures and sermons; they lead and participate in religious gatherings; they provide counsel, especially for the youth of the community; and they are exposed to the full range of daily trials and triumphs that characterize human society.
It is the sincere prayer of Zaytuna College that by bringing together these many elements, rooted in disparate academic universes, we will be able to produce the future leaders, imams, scholars, and citizens needed to serve a rapidly growing Muslim community and an ever-changing America.
We believe that one of the primary purposes of Islamic education today is to keep that scholarly tradition alive, and to ensure that it remains accessible as a living, holistic reality, not only for Muslims, but also for people of other faiths. Zaytuna College aspires to revive the sciences of Islam and to position this nuanced, text-based tradition in its central place in modern Islamic education. In order to do this, Zaytuna College has developed a unique curriculum for a Bachelor's program that relies on various pedagogical approaches such as selective memorization and critical analysis.
The curriculum emphasizes key foundational texts; an in-depth examination of critical methodological issues; a solid command of the Arabic language; a familiarity with the most important Islamic sciences; and a firm grounding in the tools of learning with an emphasis on the qualitative elements of the traditional liberal arts. This curriculum also fulfills the requirements established by the most rigorous accrediting organizations of American higher education.