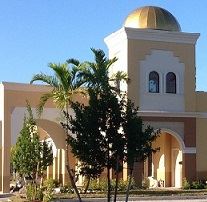 The Islamic Center Of South Florida
The New Center is Located at 1641 NW 15th Street Pompano Beach FL 33069.
It is easily accessible from either the I-95 or the Florida Turnpike. Use Andrews Ave if you are coming from the south and Powerline Rd if you coming from the north. Andrews Ave from the Copans Rd is under construction.