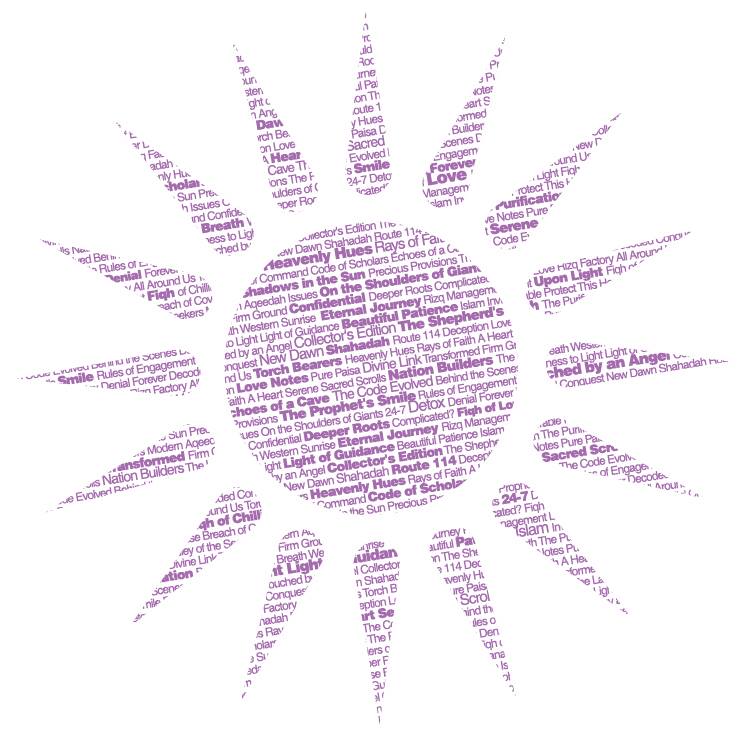 AlMaghrib Institute
We started up in 2002 with a simple question - how could we teach you Islam in a way that was fun, social, quality, spiritual, and oh yeah, academic?
We asked around, and it turned out people wanted teachers who knew their stuff and who didn't turn learning Islam into a snoozefest, they wanted super quality and they didn't want endless weeks of lectures that would get in the way of their busy lives.
We listened. And AlMaghrib Institute was born.
Based upon an ethos of excellence and a refusal to accept excuses for poor quality, we offered single and double-weekend seminars, with the most engaging instructors around, using top professional multi-media materials.
Since that time, your response has been insane! You've asked us to establish chapters (also known as Qabeelahs) in over 40 cities worldwide, from North America, to Europe, to Asia, to the Middle East and to Australia too! Amazingly, we've now taught the Islamic Sciences to over 80,000 unique students and growing every day.
With the blessings of Allah, Most High, AlMaghrib is now the leading Institute teaching premier Islamic education in the West with the largest on-site student body. Year by year, we've set the standard and launched exciting new projects, inspired so many more to do great work in their communities, and raised the bar on how knowledge is not only sought...but loved!
AlMaghrib is exceptionally selective about its instructors to ensure that all of them are fluent in the language of instruction. It delights us and our student body that our seminars are taught by highly specialized scholars and educators who are among the best in their field, bar none.
Take the website for a spin: discover our seminars, explore the curriculum, find out about our high-impact projects, log in to your MyAlMaghrib Student Portal, and engage with us on our social networks. We think you will agree that what we offer by the Will of Allah is nothing but the best.
AlMaghrib Institute's admissions and enrolment policies do not discriminate on the basis of race, religion, national origin, color, sex, age, disability, or other status protected by law.